Please remember, this list states MY PERSONAL OPINION, compiled from years of observation of babies and mothers. The opinions of other Lactation Consultants, Doctors, Nurses or Hospitals may vary, as might the opinion of your Primary Healthcare Provider. This list is to be considered no more than a statement of shared consumer opinion, a sharing of ideas. Not every observation is applicable to every baby, not every preferred bottle works for every baby. Some babies will respond best to a "non-preferred bottle."
Avent Standard Bottle (Wide Mouth Is Standard)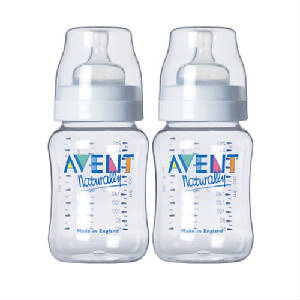 Dr. Brown's Standard Nipple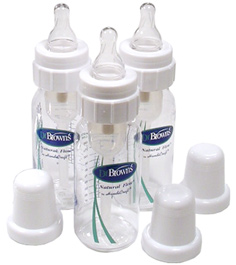 The Classic Volume Feed Hospital Bottle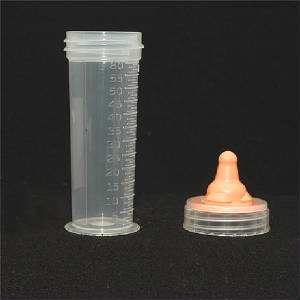 Nipples come in varying colors, but usually latex brown.
Dr. Brown's Wide Nipple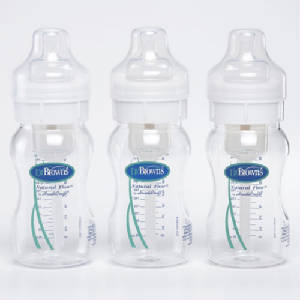 The Playtex VentAire Bottles
SEE THE MOST PREFERRED GALLERY FOR THE PROPER PLAYTEX BOTTLE
The Adiri Bottle-New Design
Even the slow speed flows too fast, hard to use, leaky
Gerber Classic Bottles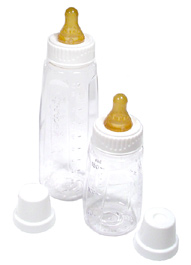 Evenflo Bottles, Standard Nipples, Latex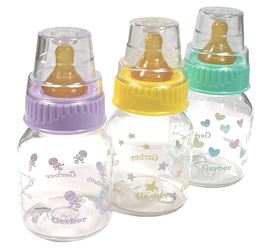 Basically The Same Nipple As The Hospital Volumefeed
The Full Line Of Soothie Bottles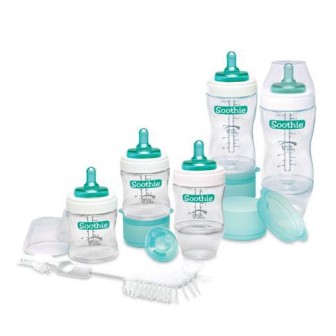 The Adiri Breastbottle-Original Design
Leaky, flows irregularly, hard to use.